Skype Hypnotherapy
Would you like some help without even needing to leave home?
Skype Hypnotherapy is the answer.
Due to the issues brought by the COVID 19 epidemic it has become impossible for folks to attend therapy sessions with social distancing measures in place. I can offer sessions for people looking for help with stress and anxiety via hypnosis, mediation, mindfulness, CBT and counselling for people who just need someone to help them through this difficult time.
Brain scans of hypnosis patients show reduced activity in the anterior cingulate cortex, which Spiegel describes as the part of the brain that decides what to worry about, comparing it to an air-traffic controller who has three planes to land and only one runway. Hypnosis "turns down" this part of the brain, so that patients can focus on what they want to focus on with fewer competing planes, so to speak. From The Atlantic Article, I got hypnotised over Skype and it worked.
You don't need to leave the house to access a talking therapy to help you through this time of crisis. Skype Hypnotherapy sessions are now available to everyone via Skype.
I have been using Skype to help people suffering from Stress and Anxiety as well as Phobias and Insomnia. With Skype, I am able to work with people who I would otherwise not be able to help. I started working with clients using Skype technology, and Hypnosis, CBT, EMDR, EFT and other techniques helping them to Quit Smoking and Lose Weight without diets.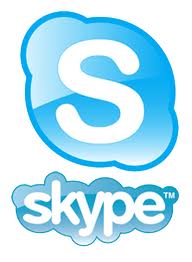 Now I am also able to work with so many more people within Ireland and the world who are many miles away from my location. Would you like some help in the comfort of your own home? Now you don't even need to leave your house to make the changes that you really want and let go of the past.
Where you are really doesn't matter any more !
Skype Hypnosis and all of its benefits come to you.